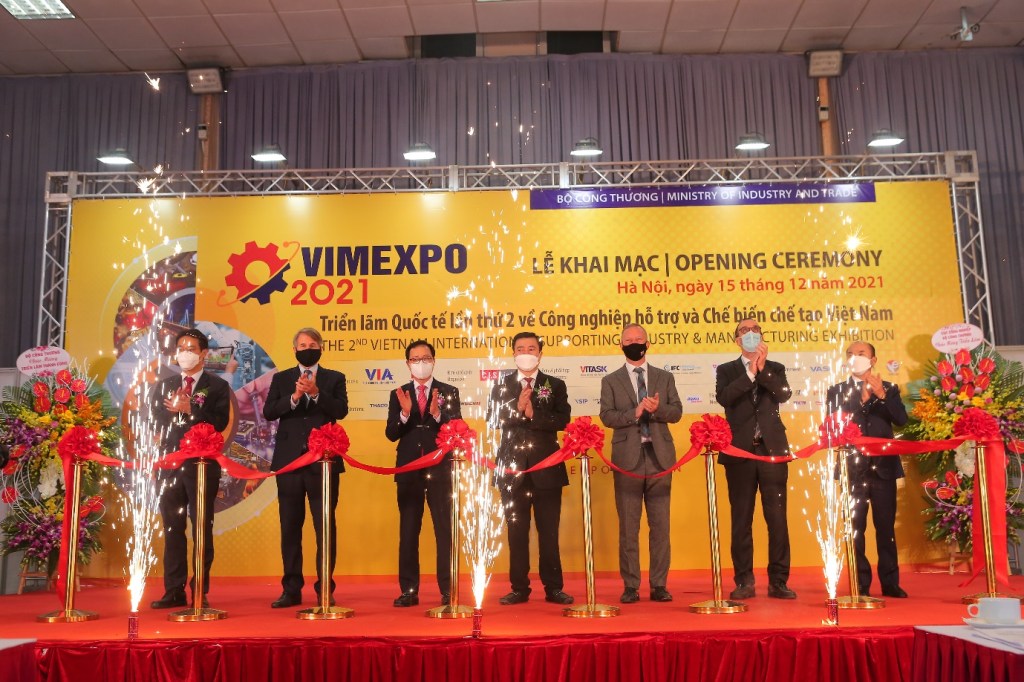 This morning, December 15th at Hanoi International Exhibition Centre – I.C.E Hanoi, Friendship Culture Palace, no. 91 Tran Hung Dao Street, Hoan Kiem District, Hanoi officially opened the 2nd Vietnam International Supporting Industry and Manufacturing Exhibition – VIMEXPO 2021.
Following the success of the first exhibition in 2020, VIMEXPO 2021 is the only international exhibition on supporting industry and manufacturing in Vietnam directed by Ministry of Industry and Trade, hosted by Industrial Development Center – Vietnam Industry Agency – Ministry of Industry and Trade, organized by C.I.S Vietnam Advertising & Exhibition JSC. With the goal "Connect to Develop", VIMEXPO 2021 under the Supporting Industry Development Program is an event that continues to concretize Resolution No.115/NQ-CP approved by the Government, in order to create a favourable environment for enterprises operating in supporting industry and manufacturing to introduce products, exchange technology, seek partners and joint ventures, and attract investment. This is also a place to meet and share experiences of leading experts and managers in the industry.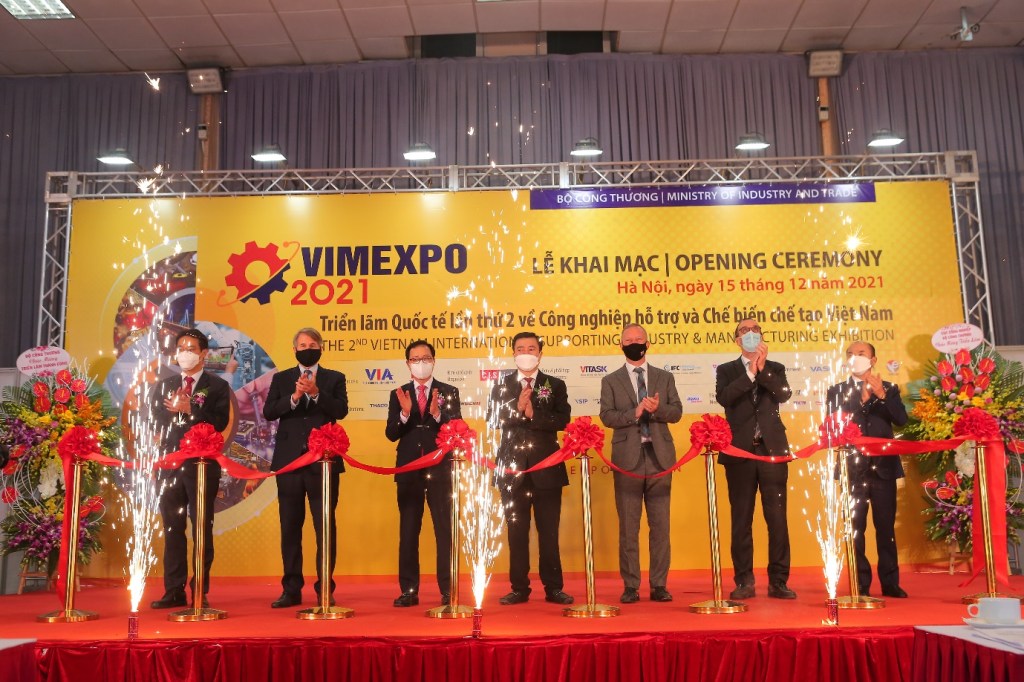 VIMEXPO 2021 has a scale of 200 booths with 5,000 square meters of display, more than 170 exhibitors with many leading brands representing for Automobile manufacturing and assembling sector: Thaco, Toyota, Weichai, Baudouin, VEAM, Clark, Hyundai Kefico, Cammsys, Hwaseung, Goshi Thang Long; Electronics and Hi-tech sector: Samsung Vietnam, Tecotec, Bac Viet, Dien Quang, Cais Vina, 3D Thinking, ZWSoft; Mechanical fabrication: HAAST, Hanoi Plastic, JAT, Tri Cuong, Seiki, EME-31, Dong Anh Licogi, Alpha Vietnam, Cong Nghiep Viet, Hanoi Industrial JSC., Nam Son, Do Thanh Aluminum, Giai Phong Rubber, IROCO, etc.
To achieve the goal "Connect to Develop" and maximize the efficiency of participating businesses, during three days of exhibition, "Business Matching" activity between enterprises providing supporting industry products and terminal industrial production enterprises (Buyer) will take place at the Functional Area A1. Exhibitors will have many opportunities to approach partners, expand market, invest in expanding production, improve competitiveness, and gradually join in the global supply chain. In particular, "Business Matching" activity on December 16th will have the presence of many large enterprises including Toyota, Ford, Honda, Nissan, T.T.T.I, Bosch, Samsung, Posco, Cammsys, Clark, Hwaseung, Infac Vina, Hyundai (automotive), Vinatech Vina, Denso Vietnam, etc.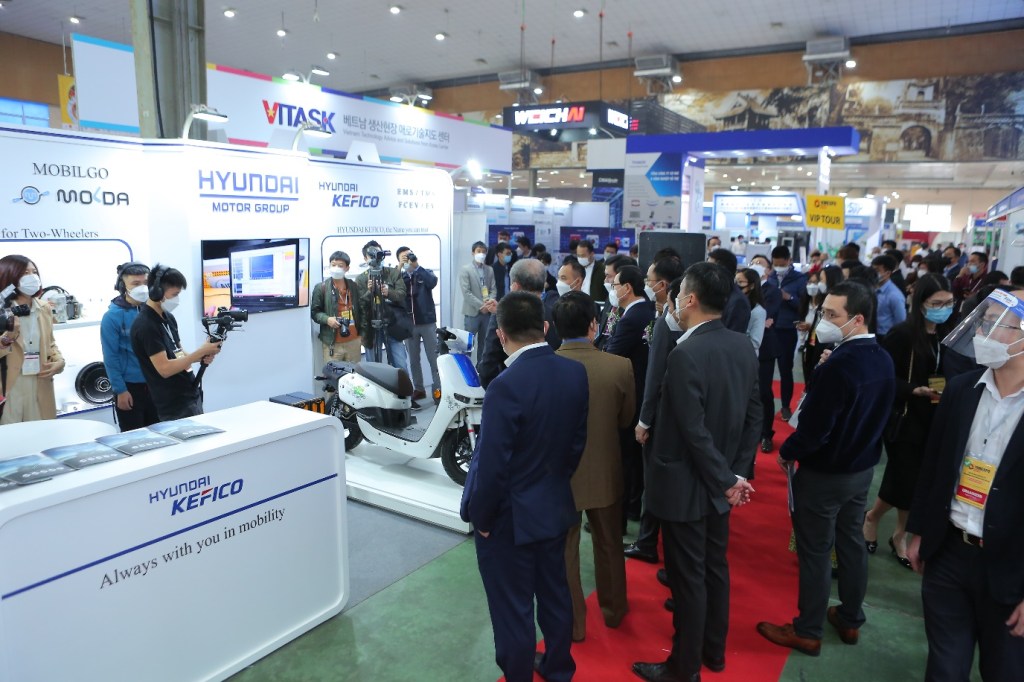 On the second day of VIMEXPO 2021 (December 16th), a specialized conference with the theme "Digitization: Connecting a sustainable supply chain" will also take place. The conference will introduce presentations on business support activities of the Department of Industry, which is towards Smart production models; Supplier developement to gradually participate in the supply chain for the automotive industry; The reality of applying hi-tech production models,… of enterprises in the automotive, electronics and mechanical industries and representatives of State agencies.
VIMEXPO 2021 has received the attention, support and organizational coordination of the United States Agency for International Development (USAID), the International Finance Corporation – World Bank (IFC), the Vietnam Technology Advice and Solution from Korea Centre (VITASK), Vietnam Association of Supporting Industries (VASI), NC Network Vietnam Company, Vietnam Electronics Business Association and many related industry associations, etc.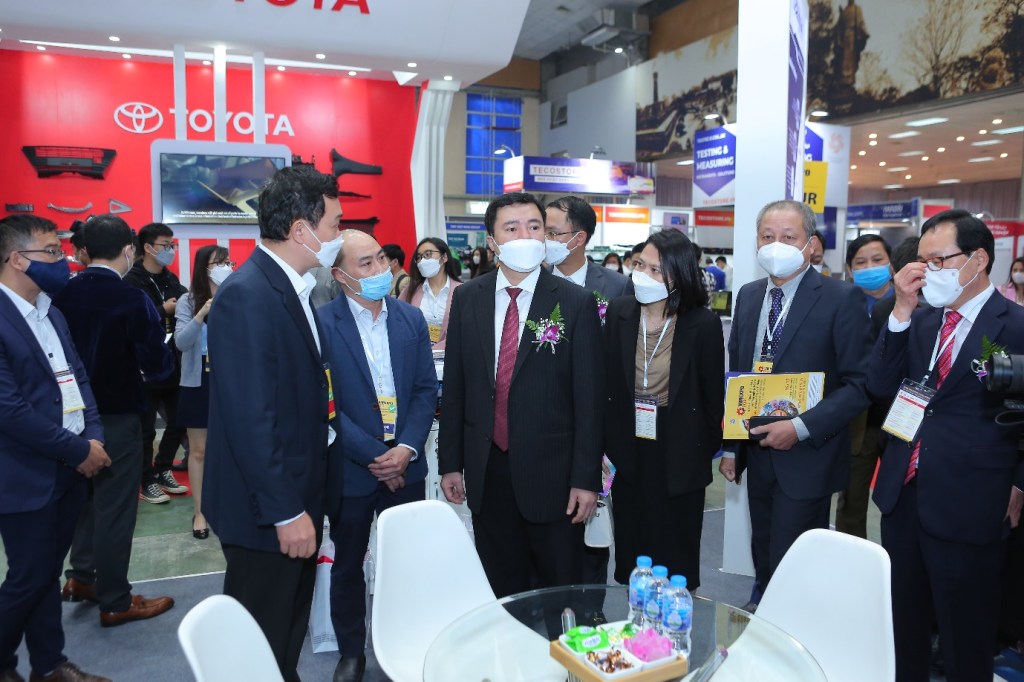 To ensure the exhibition organized successfully while meeting the requirements of COVID-19 prevention, VIMEXPO 2021 will take place in two forms including direct (at the exhibition) and online (via website https://online.vimexpo.com.vn). All activities within the framework of the exhibition will be televised online for not only direct visitors but also customers from all over the world can access the above website address and connect easily with exhibitors using smart devices.
The Organizers of VIMEXPO also applied a series of measures to prevent the COVID-19 pandemic, such as dividing clear functional areas including the medical area, reasonable traffic flow; thoroughly implementing 5K; regularly cleaning and disinfecting the places people often come into contact with; wearing a droplet shield; measuring body temperature; asking visitors to scan the QR code; presenting a certificate of having received 02 shots of vaccines or certifying that F0 has recovered from the disease, etc. At the same time, the Organizers also continuously updates the regulations on pandemic prevention of the Ministry of Health to all exhibitors at the exhibition.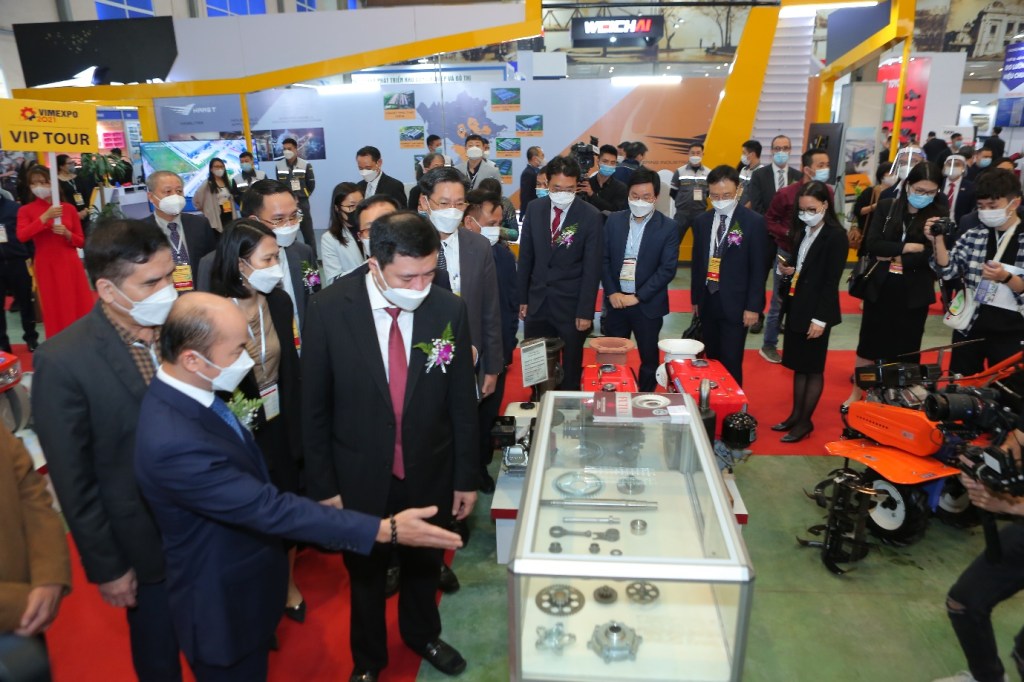 VIMEXPO 2021 will welcome visitors from 10:00 to 17:30 on December 15th and continue to open from 09:00 to 17:30 on December 16th and 17th, 2021, expecting to attract the attention of organizations, domestic and international corporations and enterprises. VIMEXPO 2021 continues to affirm its role as the leading exhibition for supporting industry and manufacturing in Vietnam.
For more information related to VIMEXPO 2021, please contact the Organizing Committee:
[E] vimexpo.via@gmail.com     [M] +84-967179807
[E] huongnq@cisvietnam.com.vn  [M] +84-913056968
Or visit the exhibition's official address:
Website: https://vimexpo.com.vn/

Facebook: https://www.facebook.com/vimexpo