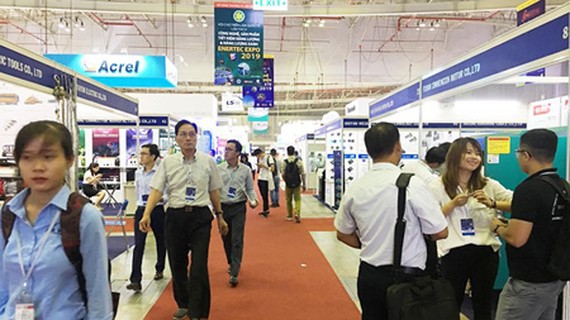 Two simultaneous exhibitions, namely the 12th International on Electrical Technology & Equipment (Vietnam ETE 2019) and the 9th International Exhibition on Products and Technologies of Energy Saving & Green Power (ENERTEC EXPO 2019), were launched yesterday at the Saigon Exhibition and Convention Center (SECC), located in District 7 of Ho Chi Minh City (HCMC).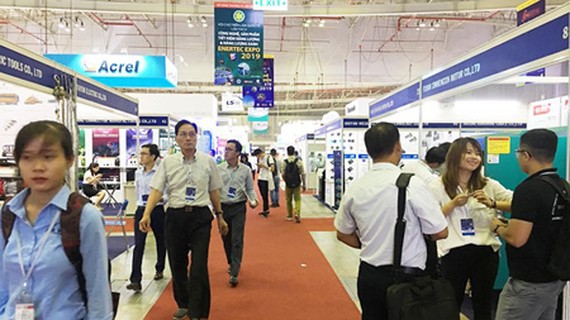 This annual prestigious event signals the key role of the green power and electric equipment industry in HCMC.
The event provides a chance for consumers to smartly choose hi-tech electric devices as well as services that can effectively save energy.
It is also an ideal opportunity for businesses of the industry to foster their trading activities and transfer innovative technologies.
This event especially welcomes the Korea Electrical Manufacturers Association (KOEMA), coming with the theme of 'Korea-Vietnam Smart Electric & Energy Week – KOSEF 2019'. It will introduce the latest technologies for high performance in the field of electrical equipment from the Republic of Korea.
The two exhibitions are expected to support foreign investors to seek suitable partners in Vietnam and greatly contribute to the growth of the Vietnamese electricity and energy industry, better aiding the mission of national socio-economic development.
Nearly 550 booths from 400 domestic and international businesses in the fields of energy and electricity participated in these exhibitions, doubling last year's figure. They come from such nations as Germany, France, the US, Sweden, Poland, China, the Republic of Korea, and Japan.
In the framework of the event, a series of activities are carried out to increase trade promotion and attract more invested capital, including seminars and business connection programs between Vietnam and participating nations.
Vietnam ETE 2019 and ENERTEC EXPO 2019 are the two annual events chaired by the HCMC Department of Industry and Trade, and co-organized by the HCMC Center of Supporting Industries Development (CSID), the Vietnam Electricity – HCMC (EVN HCMC), and C.I.S Vietnam Advertising & Exhibition Joint Stock Co. (C.I.S Vietnam). It will take place from July 17 to July 20.