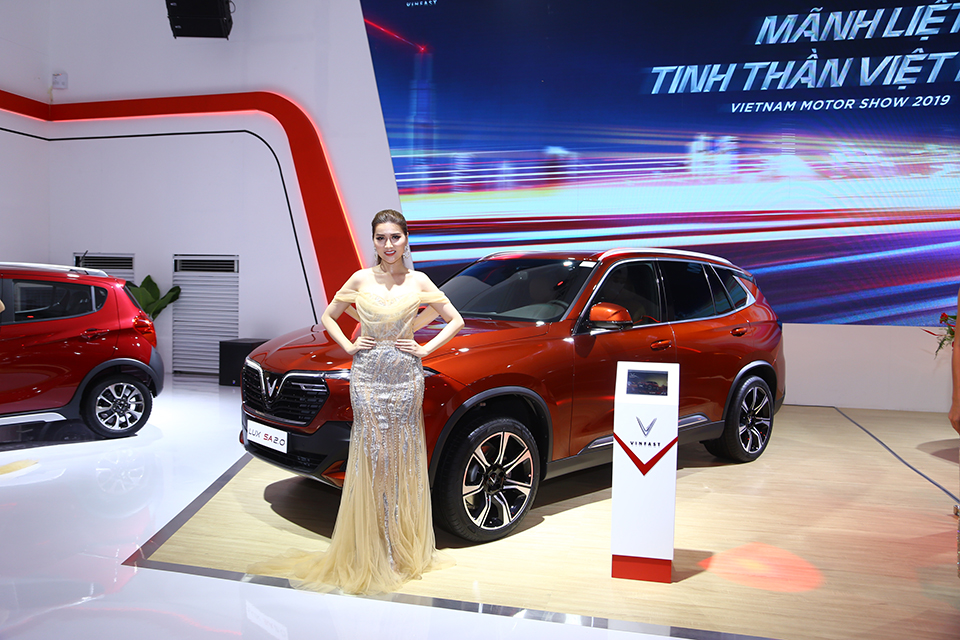 The Vietnam Motor Show (VMS) 2019 received a rapturous reception as it opened at the Saigon Exhibition and Convention Centre in Ho Chi Minh City on October 23.
Vietnam Motor Show 2019 in HCM City
15 of the world's most prestigious car brands join the show, including Audi, Ford, Jaguar, Honda, Land Rover, Lexus, Mercedes-Benz, Mitsubishi, Nissan, Subaru, Suzuki, Toyota, VinFast, Volkswagen, and Volvo.
Making their debut at the VMS are Vietnamese car brand VinFast. The automobile firm will showcase two of its models at the event- Lux SA/A and Fadil.
Aside from these leading players in the automobile industry, hundreds of auxiliary brands are also participating in the event. Throughout the venue attendees can view various makes on display, such as a wide range of support industry products, spare parts, components, technological toys, insurance, and financial support services.
The show aims to provide a platform for domestic consumers to enjoy the latest models of vehicles, equipped with the latest technologies from brands under the Vietnam Automobile Manufacturing Association and the Vehicle Importers Vietnam Association.
The event is due to last for five days and is expected to attract some 200,000 visitors.
By: VOV